WHAT TO LOOK FOR IN WORKOUT LEGGINGS
Posted by Carmen Guillory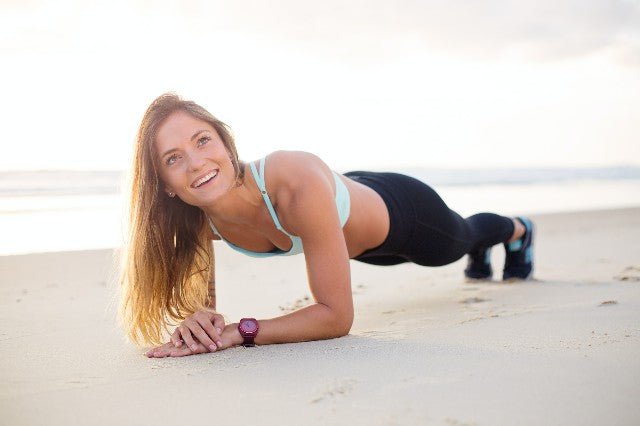 There's nothing better than a comfortable and trustworthy pair of leggings for your workout gym wear!
Like a classic pair of blue jeans or the perfect handbag, a good pair of leggings can last for years and become the foundation of a great workout outfit. When buying a new pair of leggings, consider the following.
COMFORT
The last thing you want to focus on during a workout is worrying about your leggings being see-through or having to pull them up every 30 seconds. Make sure the waistband hugs your hips and choose a high waistband for extra support. Avoid tight-fitting ankle and knee pants as these problem areas are more likely to deteriorate with prolonged wear. While some gym goers prefer bold and bright colors, neutral colors are always a go-to option since they go with everything.
You can test your legging by doing a simple squat. Does the waistband slide down to your hips when you move? If so, they are too big. Is the stomach seeming uncomfortable? If so, they are too small. There's no harm in looking for leggings with adjustable straps. Comfort should be your priority!
Once you've found the perfect fit, consider other features that will complement your lifestyle. For example, look for leggings with internal pockets if you like to exercise with your phone nearby. If you run outdoors at night, look for leggings with reflective stripes.
FEELING RIGHT
Leggings are a versatile and comfortable item of clothing that can be worn for both casual and formal occasions. They are perfect for activities such as yoga or hiking, as they allow full range of movement. Additionally, leggings can be dressed up with a cute top and heels for a night out. However, it is important to make sure you invest in a high-quality pair of leggings, as they will last longer and provide better support than cheap imitations. Look for leggings made from heavyweight fabric with a high spandex content, which will hold their shape and not become saggy over time. Also pay attention to the waistband, which should be wide enough to stay in place but not so tight that it cuts into your skin.
As Shape magazine pointed out, most sports companies combine spandex with other materials like polyester, nylon, and even silver to create sweat-wicking leggings. Some companies are switching from synthetic materials to fabrics made from all-natural products such as cotton, wool, and bamboo. These materials are very comfortable but have limited ability to absorb sweat. When buying, pay attention to the material details of the product and notice which fabric fits best on your body.
RIGHT FUNCTION
The right workout leggings will help you make the most of your time at the gym, so make sure you choose the fitting leggings for your activity. Here are some recommendations for regular training.
Running / Cardio: High-intensity workouts require durable leggings to help you withstand the load. Sweat-wicking material is essential when you get your heart rate up. The low waist will help you comfortable when breathing heavily.
If you run or cycle outdoors, you'll likely need leggings with a small pocket for your keys. When you're at the gym, you can use your phone pocket.
Stretching: You will need very stretchy leggings when sitting, stretching, and bending over. Natural fabrics like cotton and bamboo can be good choices because they are gentle on the skin. Avoid leggings with zippers or drawstrings as they can put uncomfortable pressure on you if you're lying on your stomach, side, or back. Look for high-waisted pants for more comfort during exercises that require a lot of flexibility.
Weightlifting: squats, lunges, and deadlifts will test your leggings. Since you'll spend most of your workout in front of the mirror, opting for a super cute pair of gym pants is no shame! The lace-up waistband is ideal for functional exercises that combine weightlifting and cardio.
The more comfortable you are in the gym, the better.
So why not invest in a legging workout?
CG activewear is a brand that you can trust to provide the best quality workout clothes for your daily routine. All of our products are made with high-quality materials and fabrics, so you know you're getting the most for your money.
Plus, our unique designs will help keep you looking stylish at the gym or on your morning run. So don't wait any longer.
Buy now and start seeing better results from your workouts!